Our Services
timeline
Wealth Creation
Every winning team has a game plan, this is where our advice maps out a strategy for you to manage debt, cashflow, assets and investments options.
rounded_corner
Investment Strategies
It's important to plan for today and the future. GPS Wealth Advisers provide a host of options that are suited to your risk profile.
verified_user
Retirement Planning
Ensuring the right decisions today will take all the stress and anxiety away when you enter this relaxing and enjoyable chapter. Effective tax strategies, investment strategies are a couple of options to explore.
account_balance
Estate Planning
Develop a plan to maintain and distribute your assets in the event you're unable to. A good complete strategy in place will ensure it's an efficient process with the right people in mind.
blur_on
Tax Strategies
Effective Tax strategies can help you generate wealth. Its simply knowing what efficiencies can be implemented along with other financial strategies in place.
tab_unselected
Debt Management
Circumstances in life that we can't control can sometimes accumulate unwanted debt. It's important this doesn't become an overwhelming burden. There are effective ways to manage this and implement a plan.
fingerprint
Superannuation Advice
Your retirement depends on a healthy superannuation that is constantly generating wealth for you. It's important to make sure you are maximising wealth generated so you can retire in style.
opacity
Self Managed Superannuation
Our advisers will go through the pros and cons and help you decide if an SMSF is right for you. An SMSF can be a great strategy upon retirement for all the members within the trust.
done_all
Insurance
Protecting you and everything important to you, including your family. Have the peace of mind knowing that you, your family, wealth and assets are secure for any unexpected circumstances.
Enjoy your lifestyle today while you keep an eye on the future.
format_quote
Amruta has been providing financial advice to me for over 5 years. Her expertise is in strategies for portfolio consolidation and diversification, inheritances, downsizing, growing the asset base and risk reduction. Amruta is a professional who listens carefully to her clients' requirements, she has high standards of integrity and extensive experience in financial planning. I commend her to you for your financial planning requirements.
D Kanga, Self-Employed
format_quote
Upon retirement, we sought financial advice and in our search, we met Amruta. Amruta is such a blessing to us, her professional and knowledgeable demeanour enhanced by her friendly and sincerely caring personality wowed us over on day 1! Amruta's exceptional management of our portfolio allows us a lifestyle we never thought we would get to enjoy in retirement.
Betty and Joe, Retired
format_quote
My wife and I have been clients of Amruta for many years and are delighted with her financial planning advice. We were both still working when we met Amruta and she helped us with our planning and guided us through our investments. We are now self-funded retirees and most happy with our financial position.
Tony and Julie, Retired
smartphone
Scan business card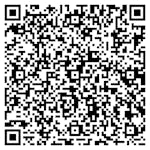 Contact
Click button and download to add contact to your phone
smartphone
Scan business card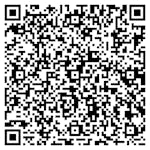 Contact
Click button and download to add contact to your phone